August 25 Observatory Open House / Lecture /Public Star Night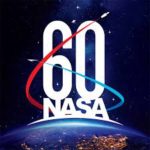 Beyond NASA: Private, Commercial, and International Spaceflight
By:
Suzanne Metlay
  We are nearly 20 years into the 21st century and Colorado is 1st in U.S. private sector aerospace employment, has the 2nd largest aerospace economy in the country, and ranks 3rd for awarded NASA contracts. So let's put that in context – in the 60 years since Sputnik, how has space industry expanded away from NASA and into the international private sector? Let's think back, look around, and venture forward into the next decade of spaceflight.
Suzanne Metlay is full-time faculty in Geoscience Teacher Education at Western Governors University, a fully online non-profit university founded in 1997 by 19 governors of western states, including Colorado. Previously, Suzanne taught astronomy and geology at Front Range Community College in Longmont and Fort Collins, was Operations Director for Secure World Foundation in Superior, and served as Education Programs Manager at CU-Boulder's Fiske Planetarium. Currently, Suzanne is President of the Teacher Education Division of the National Association of Geoscience Teachers.
The Estes Valley Astronomical Society (EVAS) in conjunction with The Estes Park Memorial Observatory is offering a free public open house/star night. The goal of EVAS is to promote amateur astronomy and education in the Estes valley.
The observatory is just north of the high school at 1600 Manford Ave. Park in the teacher's parking lot adjacent to the observatory. The doors will open at 7:00pm and the meeting will start at 7:30pm. The presentation, including a question and answer period, lasts about an hour. After the presentation, weather permitting, we will look through the new 16 inch dome telescope at various celestial objects.
If you have any questions, please check the EPMO web site at: www.AngelsAbove.org . The lecture is free to the public and no reservations necessary. Just come and join the party and be ready to ask questions! For more information, please call the observatory at 970-586-5668