July 25th Observatory Public Night – Appreciation of Planet Earth
is the subject of this month's Estes Valley Astronomical Society (EVAS) meeting. EVAS in conjunction with The Estes Park Memorial Observatory is offering a free public open house/star night on Saturday, July 25, 2015. The goal of EVAS is to promote amateur astronomy and education in the Estes valley.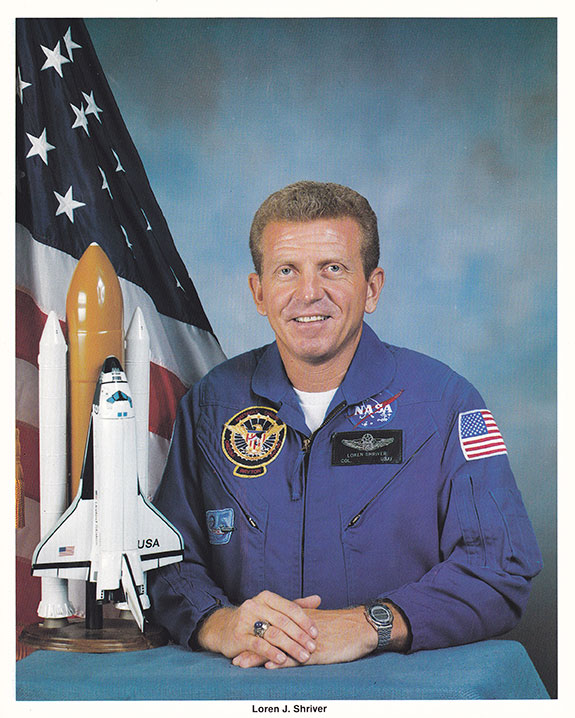 Our special guest speakers this month is Loren Shriver. Loren has been an F15 test pilot, NASA astronaut and Space Shuttle Pilot & Commander. Few people have as much perspective on Planet Earth as those that have seen it first hand from the vantage of space. Former NASA Astronaut Loren Shriver is among that elite class of people who have served the nation's cutting-edge space exploration program. A 1967 graduate of the Air Force Academy, Shiver entered an esteemed military career that led him to be a test pilot for the F-15 in 1976. Two years later he was selected by NASA as an astronaut destined to fly on three space shuttle missions, one as pilot and two as commander. Shriver was commander of the STS-31 mission that deployed the Hubble Space Telescope April 24, 1990.
Loren will share insights from his years of service at NASA, offering attendees a unique appreciation for the vastness of space that has yielded new scientific understandings but still holds great mystery.
The observatory is just north of the high school at 1600 Manford Ave. Park in the teacher's parking lot between the high school and the observatory. The doors will open at 7:00 pm and the meeting will start at 7:30 pm.  The presentation, including a question and answer period, lasts about an hour. After the presentation, weather permitting, we will look through our new 16 inch dome telescope at various celestial objects.