ESTES PARK OBSERVATORY VIEWING CALENDAR AND REQUEST FORM
Choose the available date you wish to visit and fill out the form.
Please allow up to one week for confirmation as we coordinate with our staff.
Questions? Call 970-586-5668
**IF YOUR DESIRED DATE IS BOOKED PLEASE CONTACT US AS WE MAY BE ABLE TO COMBINE GROUPS**
---
More Info about Private Viewing Sessions at EPMO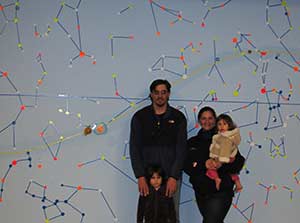 The EPMO is available for private viewing sessions (individuals or small groups up to 20). We prefer scheduling such sessions from the form above but many times we have last minute openings. Please call 970-586-5668 to see if you need information about an opening on short notice. The observatory is funded by donations and staffed by unpaid volunteers; contributions for private viewing sessions are greatly appreciated and help keep our doors open. Please allow up to one week for us to get back to you with a confirmation as we coordinate with our staff.
---
Open House at Estes Park Memorial Observatory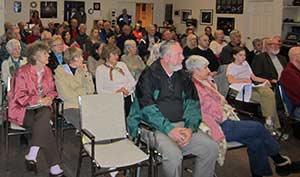 The observatory open house nights are conducted by volunteers of the EPMO and are free to all . The evening starts with a tour of the facility and an introduction to the night's viewing with a demonstration of the observatory star wall. We discuss objects that we will later view with the telescope and point out their locations on our star wall. Depending on the number of visitors, we may also set up telescopes outside the observatory to supplement the main telescope in the dome. Of course the viewing is dependent on the night sky and if it is unfavorable we can show educational videos in our warm room.
The Open Viewing Nights for 2018 are TBD:
---
Rocky Mountain National Park Astronomy Programs
Rocky Mountain National Park Astronomy Link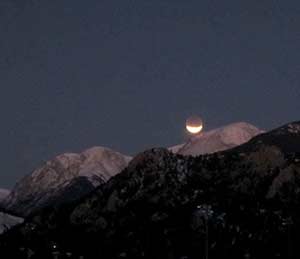 Observe the night sky with the help of a park ranger and expert volunteer astronomers. Rocky Mountain National Park offers weekly Astronomy in the Park programs from June through August. A traditional astronomy program is conducted in Upper Beaver Meadows every other week and includes a 20 to 30 minute interpretive presentation by park rangers followed by a night of observing put on by local astronomers and park volunteers. Dress warm, bring binoculars and a flashlight, and meet at the Upper Beaver Meadows Trail-head parking area.
"The 2018 Dates for the Traditional Viewing Program are:"
Friday,  June 15, 2018, 8:00 PM
Friday,  July 6, 2018, 8:00 PM
Friday,  July 13, 2018, 8:00 PM
Friday,  August 3, 2018, 7:45 PM
Friday,  August 10, 2018, 7:30 PM
Every other week, "The Story Behind the Moon & the Stars" program will incorporate star lore and activities for families. The program will include a constellation tour and viewing with binoculars, naked eye, and possibly telescopes. This program will take place at the Moraine Park Visitor Center in the RMNP and will last approximately 1 & 1/2 hours.
Stories Behind the Moon & Stars
schedule coming later TBD
Night Sky Festival  Three days of fun activities, speakers, programs and night sky viewing. Event is scheduled for August 10, 11, & 12. Start times for this program have not yet been set.
---
This Months EPMO & EVAS  Astronomy Lecture
The Estes Park Memorial Observatory (EPMO) in conjunction with the Estes Valley Astronomical Society (EVAS) hold a joint meeting every month that features a lecture on an astronomy topic followed by a viewing session. The meetings start at 7:PM and open with a short discussion of current EVAS business. A short presentation about a star currently visible in the night sky precedes the formal lecture for the evening. Invited speakers who work in the field of astronomy or aerospace generally give the lectures.

---
Estes Park Clear Sky Chart

Estes Park Sky Map (SkyMaps.com)
What's Up for April2018
The Night Sky this Month